A Personal Way to Learn.

Every student learns differently and faces varying challenges during their academic journey.  We assess each student's strengths and study habits to create an individual plan for success. 

We Work Around Your Schedule.

Students learn best where they're comfortable. Our tutors will meet with students either in their home or at a library on a schedule that is convenient for them.  It makes life easier!

Reach Your Maximum Potential.

Novastar Prep teaches students strategies and habits that empower them to become independent, lifelong learners. We build higher confidence leading to higher grades in all subjects and standardized tests.  

100% Tutor Match and Results.

With a team of over 500 subject matter experts, we stand behind our guarantee to match the right tutor for every age, learning style, subject and test prep.
Call 703.435.9494 to learn more 
"All stars shine to illuminate our skies, some as bright as a Nova. Through cultivating personal excellence, lika a star, everyone can be the brightest version of themselves." – Founder, R.A. Dawer
NovaStar Prep delivers a unique private tutoring and test prep service organized by a group of highly qualified educators. We believe every student has the ability to achieve his or her full potential. Our personalized, one-on-one, in-home tutoring approach allows our tutors to nurture the skills and techniques students need to achieve success. Successful students gain self-confidence and can begin to understand the subjects they study more deeply and how these connect to the world in which we live. Our purpose-driven learning approach empowers our students to become autonomous thinkers, enabling them to innovate solutions throughout their lives. 
&nbsp
Our team of over 500 highly qualified tutors are subject-matter experts. They take pride in teaching students from K-12 to College-level on all academic subjects, standardized test preparation, international languages, skill development, and training.
Parents Say...
....Having Jonathan [our NovaStar tutor] come to the house has boosted my son's comfort level, and more importantly his confidence, immensely!

Deborah
Parent of 10th grade Math student
The education advisor really listened to my worries and Hannah was paired with the best possible tutor for her needs...

Ghada Khan
Parent of Honors Geometry student
Kayla is making progress—she is managing her homework and...has a smile on her face because she's achieving results.

Susan Deehan
Parent of Chemistry, Geometry and SAT Prep student
...Now when I ask her, "Are you learning? she says, "Yes." Her confidence is higher and she has a better understanding of the material...

Jodi Hahlweg
Parent of Geometry student
Tutoring and Test Prep
---
From academic subjects to standardized tests, NovaStar Prep has a guaranteed tutor match for every student. No matter the educational and emotional needs, our tutors create personalized learning programs tailored specifically to each student. Look below to see some of the popular grade levels and subjects we offer. 
K-8
When your student has yet to find a love for reading or has trouble dividing fractions, Novastar tutors know what to do. We inspire and encourage elementary and middle school students with new ways to think about old problems, making homework feel like a challenge they can conquer.
---
Math / Reading / Physical Sciences / History / Geography / Spelling / Algebra
High School
Ready to impress your match teacher? Want to ace that next chemistry exam? High school students often have a lot on their plates. Novastar tutors can help students master their tough subjects and reduce stress.
---
Algebra 1 + 2 / Calculus / Geometry / Pre-Calculus / Trigonometry/ Advanced English / Composition / Grammar / Literature / Reading + Comprehension / Speaking / Spelling / Writing / Vocabulary Anatomy / Biology / Chemistry / Earth Science / Physics American History / Civics and Government / Debate / Early Civilization / European History / Geography Accounting / Economics / Computer + Internet / Study Skills / Technical Writing    
Skill Development
What's the toughest part of learning? Sometimes it's simply organization and focus.  Often, what students need the most help with is creating a manageable schedule, getting engaged with the material, or gaining confidence with study skills.  Our tutors specialize in nurturing self-learners and can help with anything from computer literacy to just getting organized.  
---
Special Education (dyslexia, ADD, ADHD, sign language) / Professional Development / Organizational and study skills 
Test Prep
Getting your best score requires more than subject content. It's about knowing how to reason, manage time, and remain cool under pressure. Novastar tutors know all about the stress of standardized tests. They also know mental and emotional approaches to help each student achieve their best results and raise test scores, guaranteed!
---
ACT / SAT I / SAT II / GRE / LSAT / PSAT / GED / CPA
College Prep
Studying in college requires a whole new level of independence and self-motivation. This makes it the most fulfilling level of education, but also the most difficult. NovaStar tutors help you achieve your full potential by focusing on both the emotional and mental aspects of learning. Let us help you navigate the exciting new terrain that college offers.
---
Algebra / Calculus / Logic / Geometry / Trigonometry / African Studies / Anthropology / Asian Studies / Sociology / Religious Studies / Psychology /Anatomy / Astronomy / Biology / Botany / Chemistry / Meteorology / Physics / Engineering/ Journalism / Literature / Term Papers / Technical Writing Accounting / Economics / Computer + Internet / Law / Business Management
International Student Services
International students face a host of academic challenges. Whether you need to improve your English, or you want support through the tricky college admissions process, NovaStar Prep will create a personalized program to help you excel in America.
---
College admissions / Academic advising / English as a Second Language (ESL)
For more information call: 703.435.9494
Our Approach: Step-by-Step
---
Tutor Qualifications & Results
---
Novastar Prep tutors come from a variety of backgrounds but all have one thing in common: a love of learning. Every Novastar tutor meets a high standard of educational achievement and tutoring experience. This allows us to guarantee the right tutor match for every age, learning style, subject, and test prep. We ensure that no matter what the subject, our tutors will customize your student's learning plan to be engaging, encouraging, and effective.  
A Bachelor's degree, over 75% have a Master's

Teaching experience in their selected discipline.

Possess a genuine passion for education and teaching.

Excellent references.

Thorough background check completed.
Students reported greater self-confidence

Higher SAT scores after a Novastar Test Prep Course

Repeat Customers
"Thank you so much for setting up the tutors for my SAT preparation. Novastar Prep took care of everything so quickly. Ms. Angelica Lee was a wonderful math tutor and explained all of the SAT math concepts very well. ...Mr. David was a great reading tutor and was able to explain the grammar concepts clearly. I had an amazing experience with Novastar Prep and I am lucky that I was able to learn important SAT concepts in such a short time. Both tutors helped raise my confidence for the test."  
Madihah Alam, SAT Prep student
Contact an Education Advisor at 703.435.9494 or fill out the form below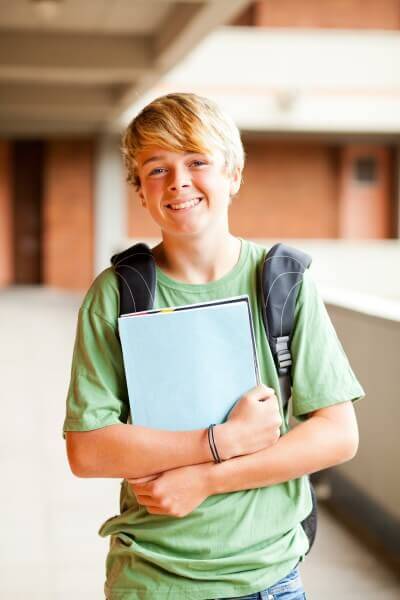 We look forward to building the confidence of each student