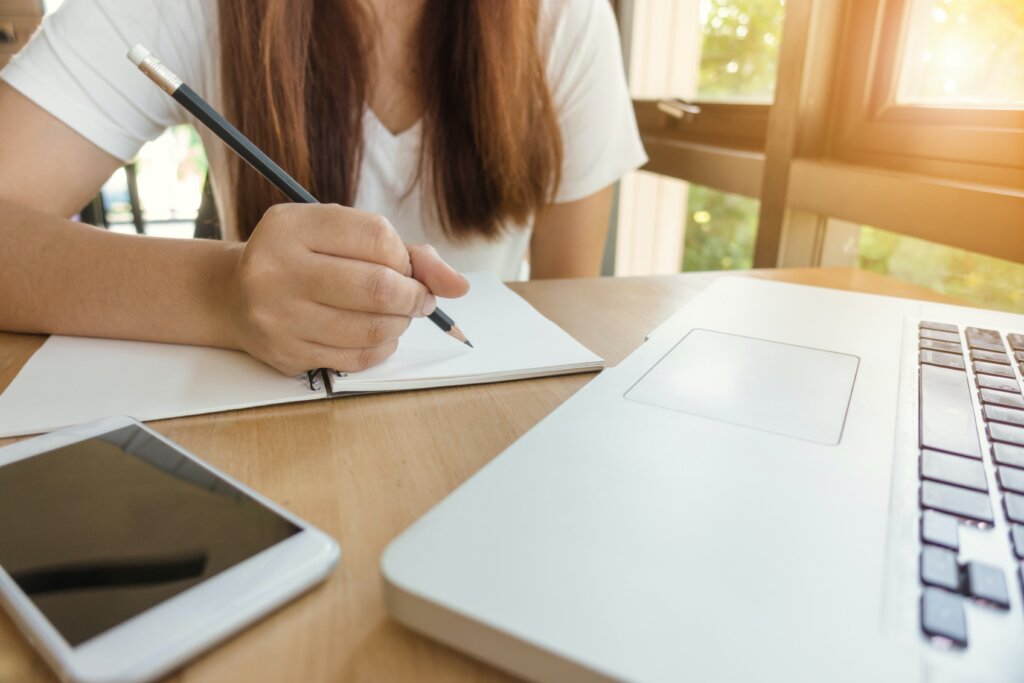 Online Tutoring
Safe. Stress-free. Caring. Personalized. Expert. Guaranteed.
These are just a few words describing the live online learning experience Novastar Prep is providing to families during these uncertain times.
Novastar Prep recognizes the challenges parents face in keeping their children engaged in learning especially now that school routines look so different.
Our caring and dedicated academic team ensures students have the consistency they need to stay on track and get ahead.
We believe every student learns differently. At this time, perhaps the way your student learned last month is different from how they will best learn today. We invest the time in understanding each students' academic and personal challenges and provide a very customized approach. One key to this is our tutor match, which we 100 percent guarantee.
Our over 650 Subject Matter Expert Tutors provide customized one-on-one virtual tutoring sessions. Each tutor has a passion for teaching and this passion is even more important now.
Our Student Success Advisor team communicates with parents regularly to ensure a successful education plan is being implemented. We proactively monitor your student's progress and manage their online learning, which allows you more time to focus on your own work and other family needs.
During times like these, it can be challenging to be confident in what the future holds. Novastar Prep's mission has always been to build students' confidence.
We would welcome the opportunity to make a difference for your family, perhaps by bringing confidence when it is needed most.
Want to learn more? Fill the form on this page or call us at 703.435.9494.
Questions about Novastar Prep's virtual, online learning? Please check out our FAQs.
What is the virtual tutoring experience?
It's almost as if the tutor and student are sitting next to one another! The tutor and student work collaboratively online using our Novastar Prep Online Academy(NPOA). Features of this platform include integrated audio and video, chat, and a virtual whiteboard with all sessions recorded for reference.
What type of technology do I need at home?
With reliable Internet, students can easily access online sessions from a computer or tablet.
What would a student see on their screen during a virtual session?
This is a sample view of a session on a tablet. Students are able to ask questions, complete math equations and so much more with individual, live tutor guidance.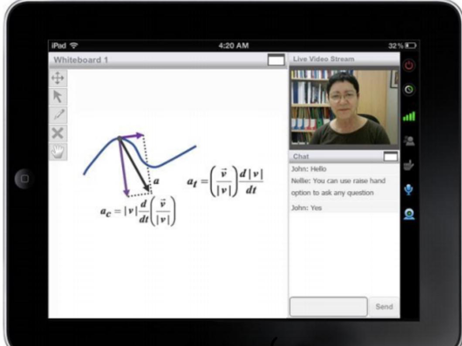 Would the virtual classroom work for a small group of students?
Yes! This is a great option for a group of students wanting to review or learn subject material together. Each student would log in from their own location, keeping everyone safe.
***Please contact Novastar Prep at 703.435.9494 for special group tutoring pricing.
How can students keep learning between virtual sessions?
As with in-home sessions, our tutors will provide extra practice for students to keep them focused between sessions and the customized approach allows increased focus on these needs. As all virtual sessions are recorded, students sign into NPOA to access the tutor's instruction and whiteboard notes.
For which academic subjects does Novstar Prep provide tutoring?
Math, Science, English and Foreign Languages for Grades K-12 and College including Honors, AP and IB.
How can High School students use this time at home to their best advantage?
This is a great time to focus on test prep! Oftentimes it is difficult for students to fit test prep into their busy schedules. Our test prep experts are available virtually to customize a plan for your high schooler so he or she can get ahead on SAT or ACT prep while at home. We send your student College Board practice tests and provide detailed score results to help your student focus on areas of need. Our tutors provide the tips and techniques that make achieving target scores a reality for students.
Why choose Novastar Prep now or anytime in the future?
Novastar Prep has two convenient tutoring options: virtual and in-home. Once safety is not an issue, you can continue tutoring on a virtual basis or try in-home tutoring.
We believe every student learns differently. We invest the time in understanding each students' academic challenge and provide a very customized approach.
In addition to a personalized plan for each student, we have a student success team that proactively monitors progress and provides ongoing guidance to parents.
Ninety percent of our tutors have master's degrees and all have bachelor's degrees. They are subject matter experts with a passion for teaching!
We guarantee our tutor match. If you are not 100 percent satisfied, we'll provide another tutor from our team.
How do I find out more about virtual tutoring for my student?
Please call our office at 703.435.9494. We would welcome the opportunity to learn more about your student and to start today in helping him or her learn with confidence and support!